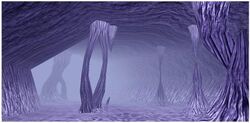 Hang Nu là 1 hang động dài và khá đông quái vật. Nếu ko có kinh nghiệm, bạn sẽ ko thể phân biệt được phương hướng trong hang do map ko bản đồ phụ. Đáng chú ý là giữa hang có "Biểu tượng của BCU" - một cái cột khá trâu máu và được bảo vệ bởi hàng loạt súng máy cùng quái vật xung quanh. Tiêu diệt nó là 1 trong những nhiệm vụ mà các chiến binh cần làm. Nếu bạn là chiến binh ANI, khi chết bạn sẽ hồi sinh về map Bán đảo Orina.
Trụ chiến thuật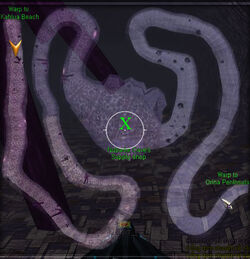 Trụ nằm ở giữa hang như trong hình. Thủ tương đối dễ nếu lực lượng đông.
Quái vật
| Tên | Level | Máu | Kinh nghiệm | Loại |
| --- | --- | --- | --- | --- |
| Mega Ellos | 74 | - | - | Thụ động |
| Mega Naros | 75 | - | - | Tự tấn công |
| Mega Gross | 76 | - | - | Tự tấn công |
Quái vàng ra khá nhiều tại hang Nu.
Boss
Hang Nu ko có boss chính nào.
Ad blocker interference detected!
Wikia is a free-to-use site that makes money from advertising. We have a modified experience for viewers using ad blockers

Wikia is not accessible if you've made further modifications. Remove the custom ad blocker rule(s) and the page will load as expected.