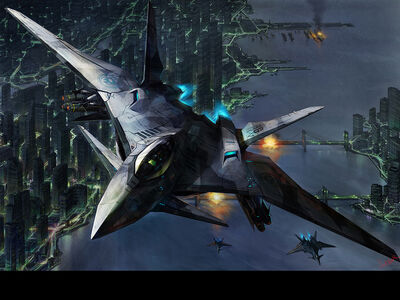 Bối cảnh xảy ra trên hành tinh Phillon xinh đẹp. Người chơi sẽ vào vai chiến binh thuộc một trong hai phe là BCU hoặc ANI. Quân chính phủ được gọi là BCU (viết tắt của Bygenious City United), quân nổi dậy được gọi là ANI (viết tắt của Anti Nationalism Influenced United).
Ban đầu chỉ có một chính phủ của người DECA tức BCU (đến từ trái đất), nhưng do chế độ độc tài nên một số bộ phận bất mãn đã tách ra thành lập chính phủ ANI. Ngoài ra, trên hành tinh này còn có 2 thế lực là Shrine (quái vật) và Battallus (quái vật).
Cuộc chiến leo thang của BCU và ANI sẽ đem lại cho chúng ta những giờ phút chiến đấu căng thẳng, hào hùng. Thỏa mãn niềm đam mê bay lượn, thể hiện đẳng cấp với những trận PVP (player vs player), GVG (guild vs guild), đánh "Trụ Chiến Thuật", đánh "Tàu Mẹ" (tức Mother Ship viết tắt là MS) .v.v..
Ad blocker interference detected!
Wikia is a free-to-use site that makes money from advertising. We have a modified experience for viewers using ad blockers

Wikia is not accessible if you've made further modifications. Remove the custom ad blocker rule(s) and the page will load as expected.